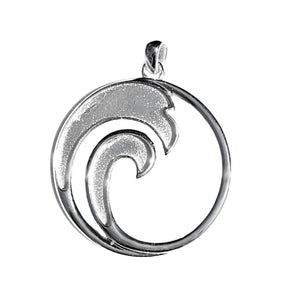 .960 Silver Wave Pendant Bezel Charm
Silver Wave Pendant Bezel Blank Channel for Inlay
This beautiful wave bezel pendant blank is crafted .960 silver pendant with multiple channel inlays.
Material: Argentium .960 Silver
Pendant: 28mm round
Metal Color: White
Inlay area: Round 2mm x 2 , 1mm x 2
Fabrication Method: Cast
Made with a touch of germanium, Argentium Silver presents a bright-white color that is closer to fine silver than traditional sterling yet is highly resistant to firescale and less likely to tarnish under most conditions. It welds flawlessly and is ideal for fusing techniques.
---
We Also Recommend
---