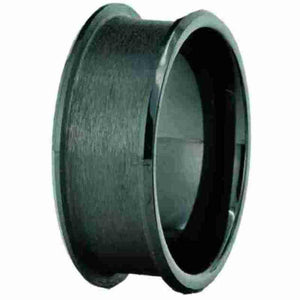 10mm Black Zirconia Ceramic Ring Core Blank Channel for Inlay
10mm Black Zirconia Ceramic Ring Core Blank Channel for Inlay
This beautiful black ceramic ring blank is highly polished with beveled outside edges. The Zirconia ceramic material is tough and durable with hypoallergenic properties. A custom-made center channel groove is perfect for adding inlay material like crushed opal. Perfect to create your own unique ring creations.
Material: Superior scratch-resistant zirconia ceramic
Ring: 10mm x 2.2mm
Channel: 8mm x 1mm
Fit: comfort domed
US standard whole and half-size ring blanks are available
Note: Measurements are close/approximate.
Likes:
Fast shipping and the product as described
Improvements:
More pendant and female ring bezel blanks
Likes:
Great product and fast shipping
Ring order
I love ordering from your company. Product always as described. Fast and friendly. Thanks
10mm Black Zirconia Ceramic Ring Core Blank Channel for Inlay
Likes:
You have ring cores I cannot get locally. Price is great. Service is great.
Likes:
Price. Ring and opal selection. Website layout.
Improvements:
No opinion.
NIce and big but not too big. Comfortable and good looking.
I made this ring with a red crushed opal called 'Flaming'. I like it. It's big and very nice looking. It was easy to make but used a lo of opal. We use the UV resin and crushed opal process and like the control though it is tedious. We learned this technique from Turners Warehouse YouTube videos.
Always great quality
I have purchased from this company several times. The orders are always perfect, the shipping is speedy, and the quality is unmatched. Don't even think about it....just buy their stuff and you'll be as happy as I am.
---
We Also Recommend
---